Real Estate Consultant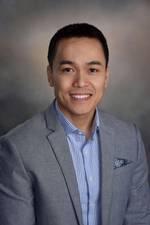 Contact Information
Office Phone:
515-232-6175
Email:
bayers@friedrich-realty.com
About Me
Professional Accomplishments
Marketing, entrepreneur and business owner
Virtual Reality and Audio-Visual background
Areas of Service
Ames and surrounding communities
Fun Facts
After graduating from Iowa State University, I tried moving away to Des Moines then Houston, but the people, community and culture of Ames kept pulling me back. I've been resituated to Ames since 2011, and my wife and I as well as our three daughters are calling this place home.
I really enjoy talking to people and showing homes, every house has its own uniqueness just like each and everyone I meet.
Professional Activities and Affiliations
Colo-Nesco High School
Marketing-Iowa State University 2005